Uniform
The wearing of school uniform is compulsory and is strictly enforced for the following reasons:
It helps to foster a sense of belonging to a community.

It enables a child not only to identify with but also to be seen as a member of the school.

It assures both parent and teacher that the child is wearing clothes that are smart and sensible, thus removing the potential problems that fashion and competition could bring about.
Staff at the school will speak to children who are not wearing the correct uniform.
School Uniform
Pupils in Reception, year 1 and year 2 wear a white polo t-shirt and the school purple woolen jumper or cardigan, They may wear a white shirt and the a school elastic/clip on tie, instead of the polo t-shirt but this is not compulsory,
Pupils in year 3 upwards wear a white long or short sleeved shirt and traditional school tie with the school purple woolen jumper or cardigan.
Each item should be clearly marked with the child's name.
Most items of uniform are available from Emblazon and Rawcliffes.
All other school uniform (e.g. white school shirts, grey trousers or grey skirt) can be purchased as usual from retailers that sell school uniform.
In the summer term, boys may wear grey shorts instead of trousers and girls may wear a purple gingham dress. Plain grey socks should be worn.
Black school shoes should be worn. Trainers should only be worn alongside PE kit.
Long hair should be tied up at all times.
PE Kit - Logo or plain white t-shirt, plain black shorts, navy or black joggers/leggings, purple jumper or logo hoody, plimsolls or trainers.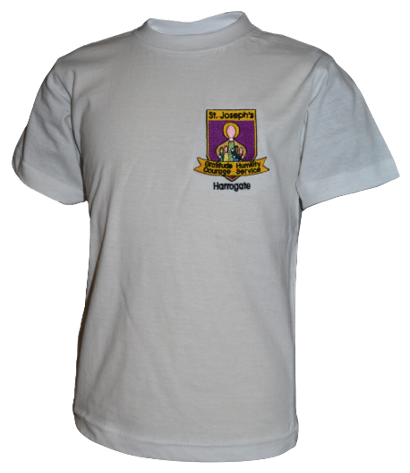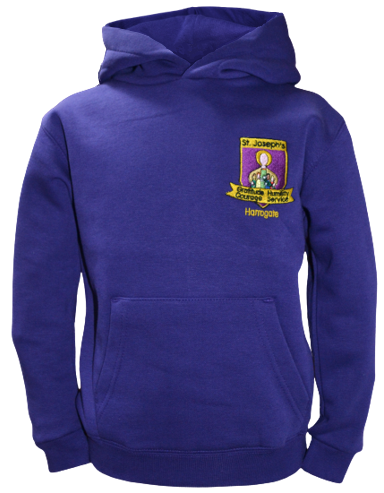 Valuables
We discourage pupils from bringing valuables or large amounts of money to school. Cash payments must be made to the school office whenever possible by the parents/carers.
Jewellery
Our policy on jewellery is based on the Health and Safety Policy provided by NYCC. Jewellery should not be worn in PE or sporting activities.