Before and After School Active Club
School aged children whose parents are working, training or studying need safe care before and after school hours. SportsCool Active club, based on school premises, meets this need and provide a range of enjoyable activities for children aged between 4 to 11 years.
Please click here to see what our children will be doing this Spring 2 term.
Click here to be directed to the booking page. New parents will need to register and add their child's details.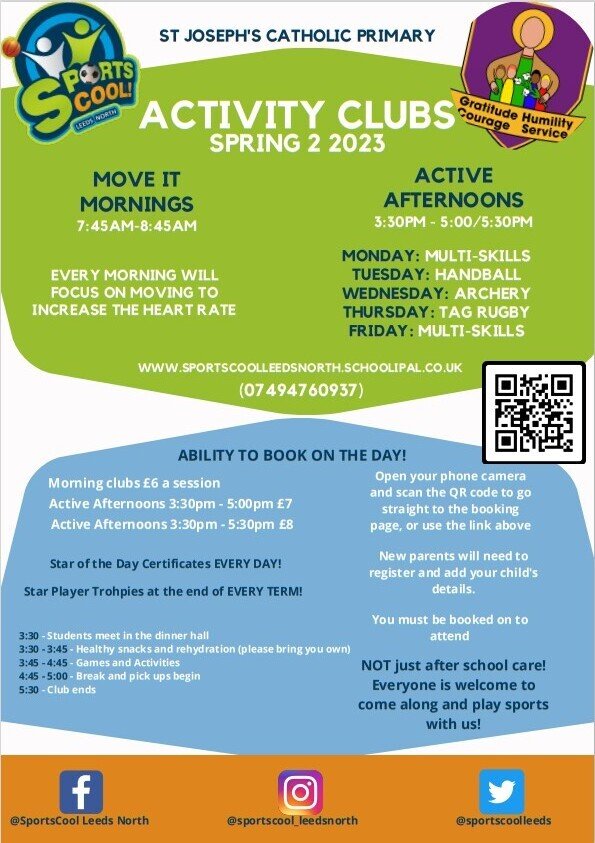 If you have any questions or problems booking onto the sessions, please contact Chris on 07494760937.