Collective Worship at St. Joseph's
Collective Worship Skills Progression
SJH Collective Worship Policy 2022-2024
We believe that Christian worship in a Catholic school names and celebrates God's presence in our lives. It is concerned with giving glory, honour, praise and thanks to God. It is our loving response, in word and action, to God's invitation to enter into relationship, made possible through the work of Jesus Christ and the witness of the Holy Spirit. At St Joseph's we always strive to provide quality experiences of prayer and liturgy that support pupils' spiritual development.
We acknowledge the legal requirement that there must be a daily act of worship for all pupils. This can take place at any time during the school day and can be either a single act of worship for all pupils, or separate acts of worship in school groups.)
In addition to Collective Worship, each class attends our local church to celebrate Mass with our parishioners. We are very fortunate to have Fr. Stephen who visits school regularly and helps our children to experience what it means to belong to, or take part in the worshipping community of the Church.
Other opportunities for prayer take place within the classroom at the start of each day, before and after lunch and again at the end of each day.
St. Joseph's staff gather together every Monday morning, before the school day for staff prayer and reflection. This is an opportunity for colleagues to reflect on various liturgical themes and Gospel messages.
Please see our Collective Worship Policy for further details and St Joseph's Collective Worship Ritual Guidance specific to our school.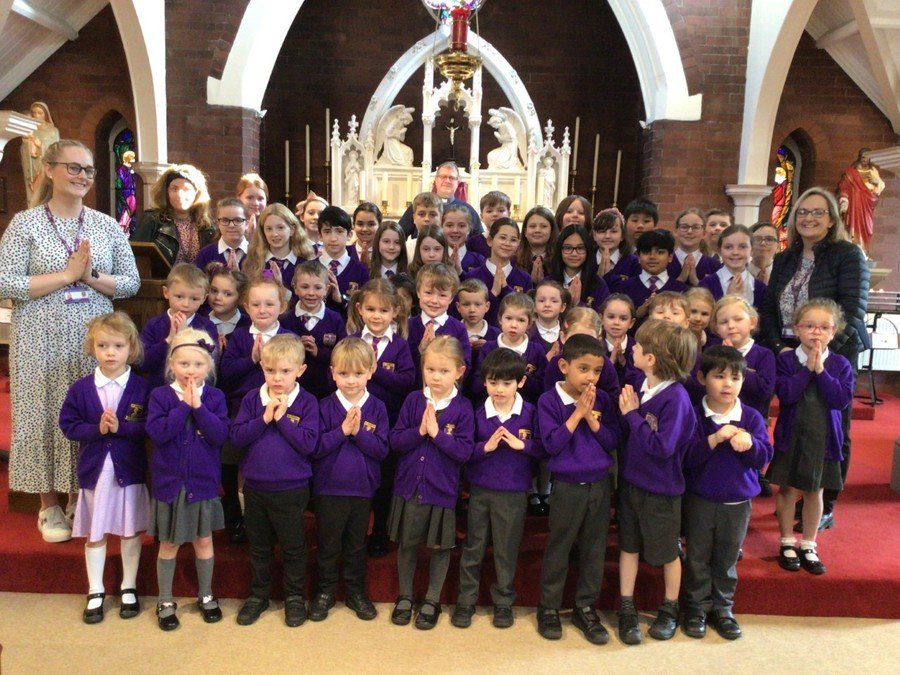 Pray For Ukraine - March 2022
On Tuesday 8th March, Y6 took part in a Collective Worship to pray for Ukraine.
Child-Led Collective Worship
Child-Led Collective Worship
Ash Wednesday 2022
On Ash Wednesday Y6 attended Mass in church with all other classes participating in school. Father Stephen then distributed the ashes to the children in school.
The Mass included the presentation of a new set of Stations of the Cross from school to church, by our Head Boy George and Head Girl Emily. The Stations of the Cross were bought from the Mini Vinnies fundraising last year. The Stations are dedicated to the first 50 years of the school and in loving memory or Mr Frank Naughton, the first headteacher at St Joseph's.
We are very grateful to Father Stephen for blessing the Stations. This is particularly poignant as the Stations were created by an artist in the Ukraine and only arrived in school on Monday. In school we continue to pray for the pe
ople of Ukraine.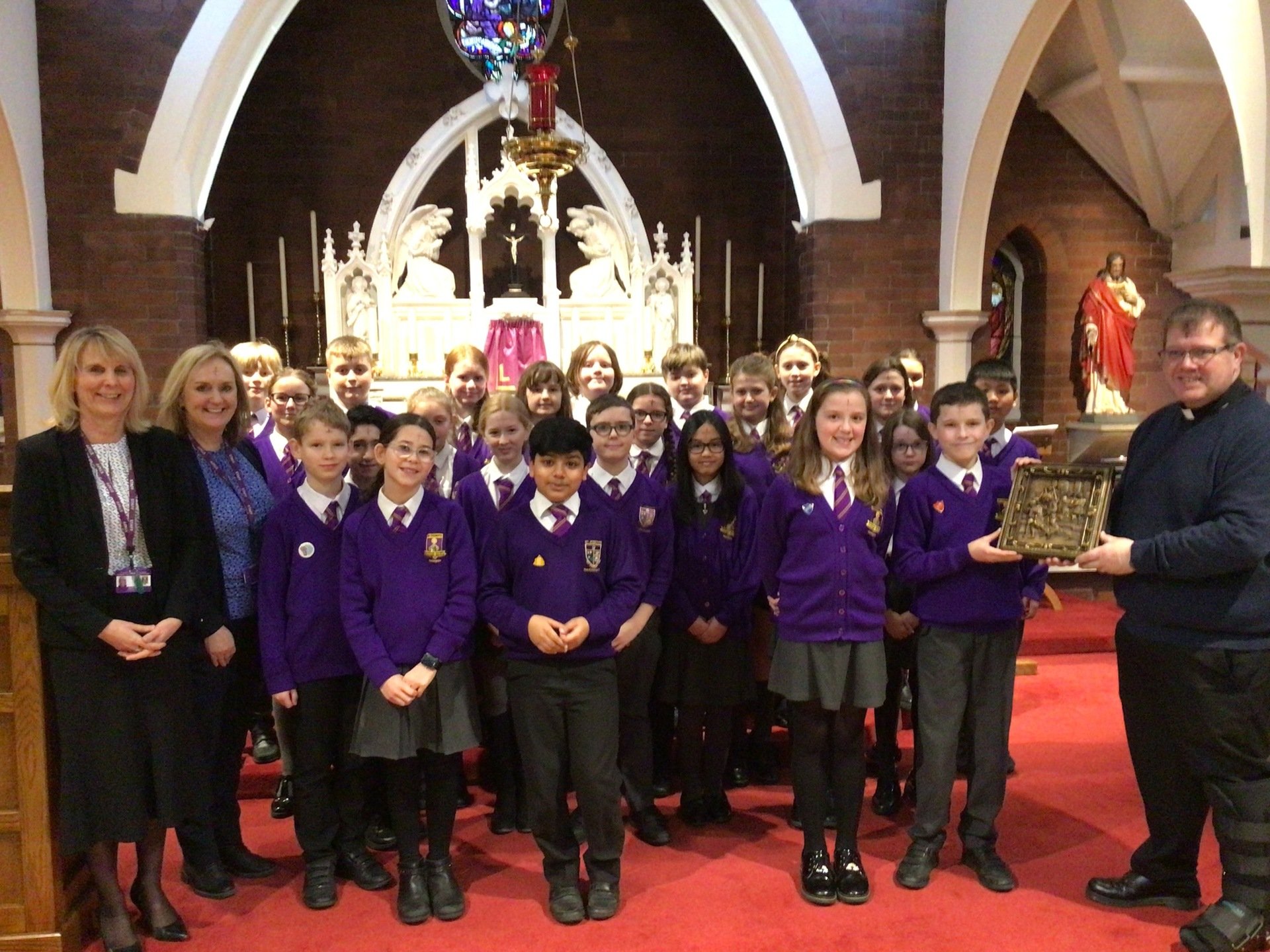 Year 1 Mass - February 2022
The children loved attending mass this week. Thank you Father Stephen!